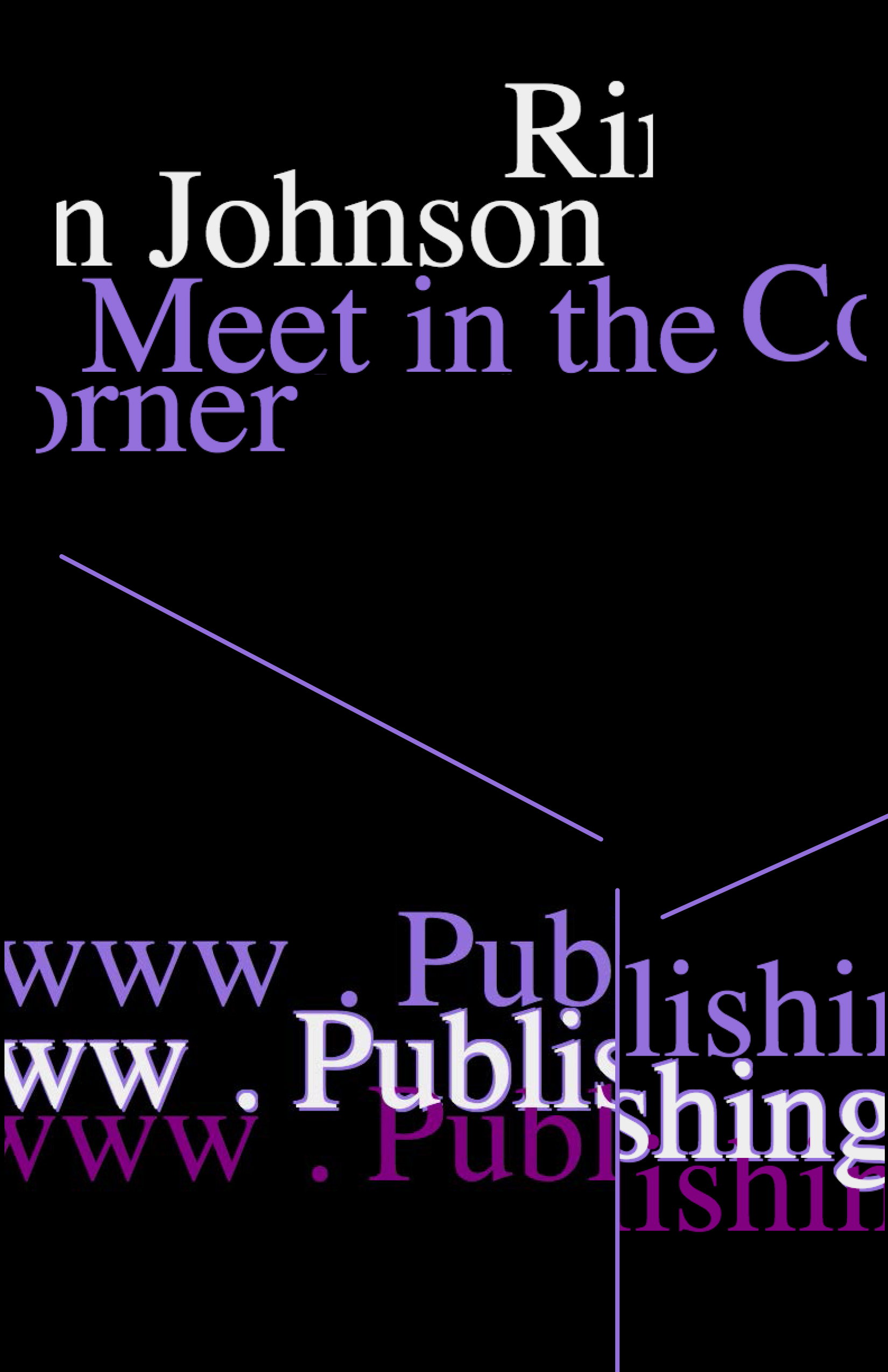 To read:
- pls take out a smartphone and plug in headphones
- open the youtube app (if you don't have the youtube app pls download it)
- search for Rin Johnson
- open Meet in the Corner
- press play
- press the cardboard icon
- put phone into cardboard
- put headphones on lap
- put cardboard on head
- put on headphones
- watch :)
→
What does it mean to be thrown into a body of water when your own body is constantly "dehydrated"? What is a disembodied black hand doing reaching toward the storefront of a Chinatown optician? And what of our own bodies, living in an artfully fabricated world of fireworks juxtaposed with shootings, elephants walking among scuba divers, and poems taking place, then driving by, in a white BMW? The experience begins and ends in a mouth, which is "Speech," or so Robert Creeley reminds us at the end of his poem "The Language:" "I / love you / again, // then what / is emptiness / for. To // fill, fill. / I heard words / and words full // of holes / aching." Johnson writes, "Sway with the tree until you feel better." Watch and listen to Meet in the Corner until you feel better too. I promise it won't take long.
– Sophia Le Fraga
Rin Johnson
Meet in the Corner (Publishing House, May 2017)
VR video with sound, with a limited artist's edition of 50 Google Cardboards
Rin Johnson is a Brooklyn-based artist and writer. They are the author of Meet in the Corner (Publishing House, 2017) and Nobody Sleeps Better Than White People (Inpatient Press, 2016), and recently participated in the group exhibition The Unframed World: Virtual Reality as artistic medium for the 21st century at Haus der elektronischen Künste, Basel. Johnson is a co-founder with Sophia Le Fraga of the online journal Imperial Matters (a space for liquid poetry).
Launch:
❦
Sunday, May 7, 2017
Doors 7 p.m., readings 8 p.m.

Haeler Echo
185 East Broadway #2
New York, NY 10002
← 🏠
www . Publishing House . me
2017